Walking Dead T-Shirt Offer Celebrating SEASON 8 Premier!
Are you the biggest Walking Dead fan on the planet or maybe you know someone who is? Treat yourself or a special someone to a Walking Dead T-Shirt and checkout with our "Lucille Says Hi" T-Shirt offer! Get yourself in the mood for the final showdown with Negan and the Survivors!!
What better way to celebrate than getting your hands on one of our terrific Tee's?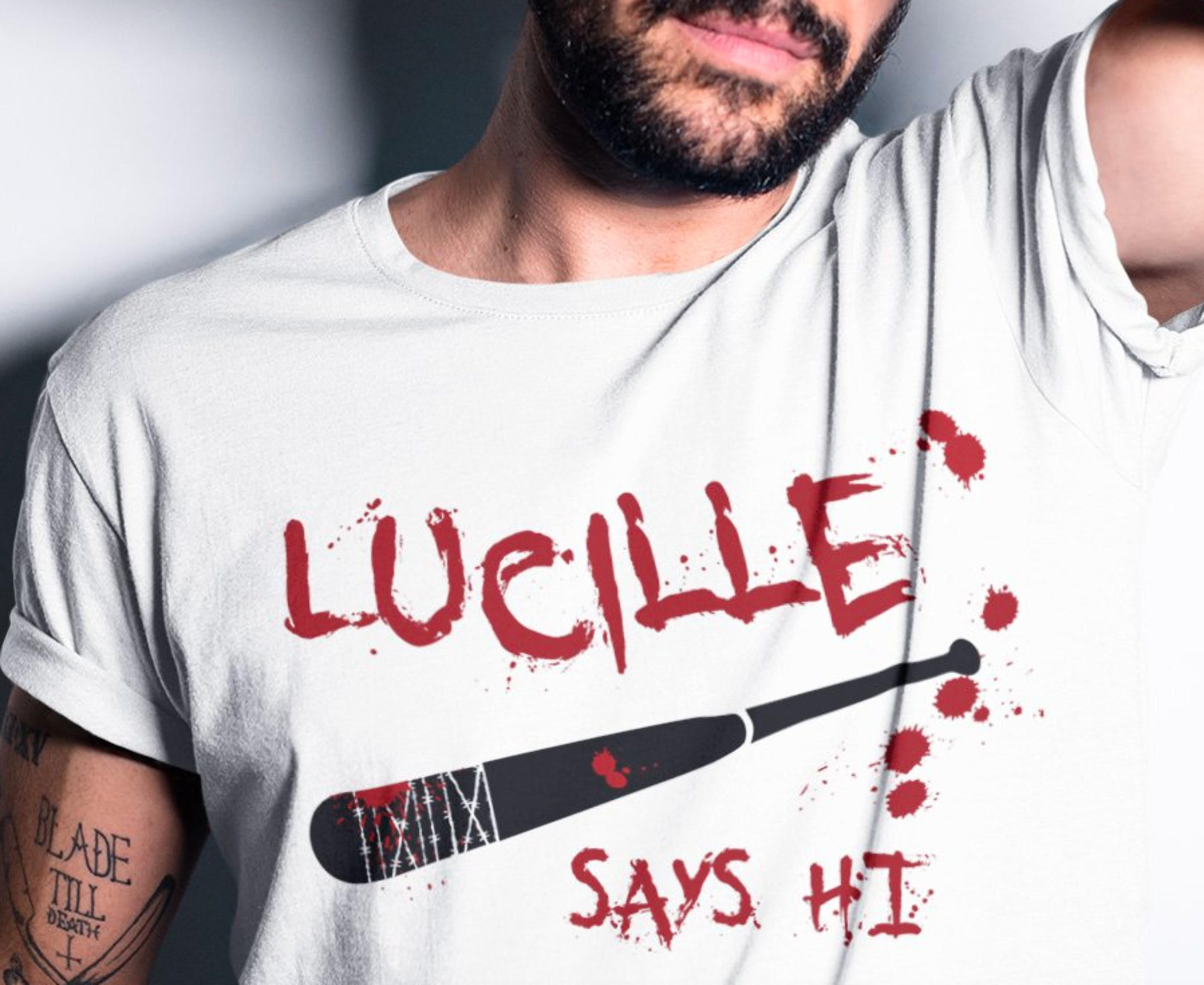 Celebrate the start of Season 8 in style starts with this week's free tee inspired design from the show, featuring Negan's deadly bat! It's dead good, so don't miss out! Our Tee is a UNISEX fit & is available in Small, Medium, Large, Extra Large, XX Large and XXX Large!
Every week, our Tee of the Week is FREE, all you do is pay for postage, go on, it's a steal! (One per customer).
However, if you're looking for something more gender specific. Check out our Lucille T-Shirt with a ladies specific fit, then we've got you covered! For £13 it's definitely a bargain! Order today and you'll be all set for next weeks episode.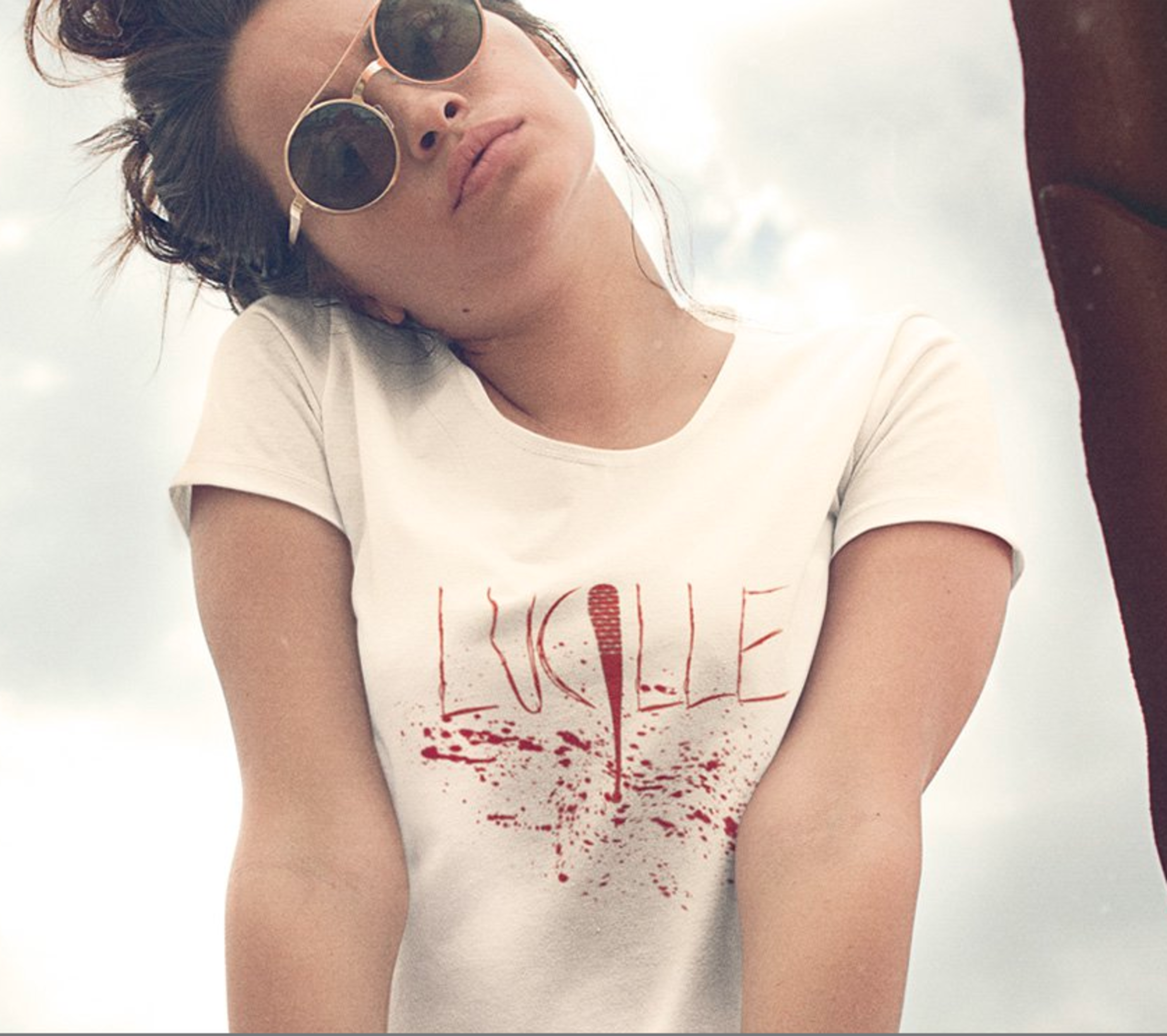 Keep an eye out for our FREE tee of the week EVERY week!