Get in The Festive Mood With YD's Secret Santa Gift Ideas!
With everyone's favourite time of year fast approaching, it's never too early to start thinking about the perfect Christmas gifts for friends, family and colleagues! If you're ready then so are YourDesign &­ we're here to bring you the best Secret Santa gift ideas, to suit all pockets and perso­nali­ties. Just head over to our dedicated Christmas Store and check out all our personalised Christmas goodies, we've got everything from festive mugs to cute Christmas candles, cushions & so much more. Our Secret Santa gifts ideas are sure to hit the right festive note!
Secret Santa Gift Ideas: Under £20
Pug Christmas Jumper – £20
All-aboard the pug train! We think our pug jumper design is the perfect Secret Santa Christmas gifts – available in a warm, seasonal red colour, as well as sizes Small, Medium, Large, Extra Large, XX-Large and XXX-Large. Give a loved one or a treasured colleague this cute Christmas jumper and help them celebrate Chrismas Jumper Day in style, on the 15th December 2017!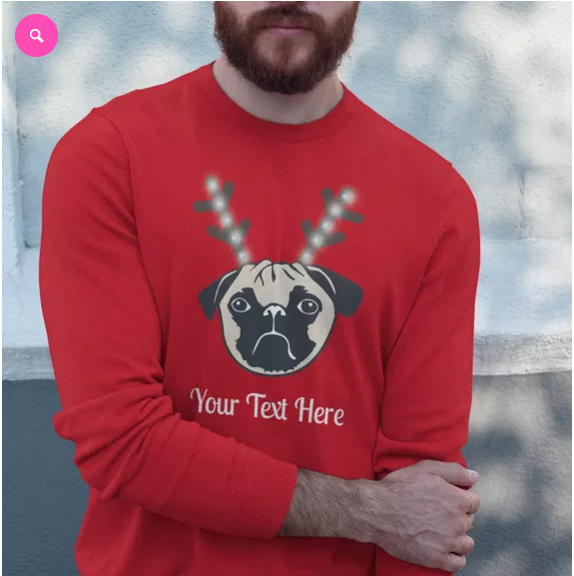 This fun, festive tee is a secret Santa steal at just £13! You can't really go wrong with a cool, Christmasy garment such as this, it's sure to go down well with family & colleagues alike. Personalise your tee with the name of your Secret Santa recipient for that special, seasonal touch.
This tee is available in Small, Medium, Large, Extra Large, XX-Large and XXX-Large. Make sure you consult our size guide to ensure you select the right size!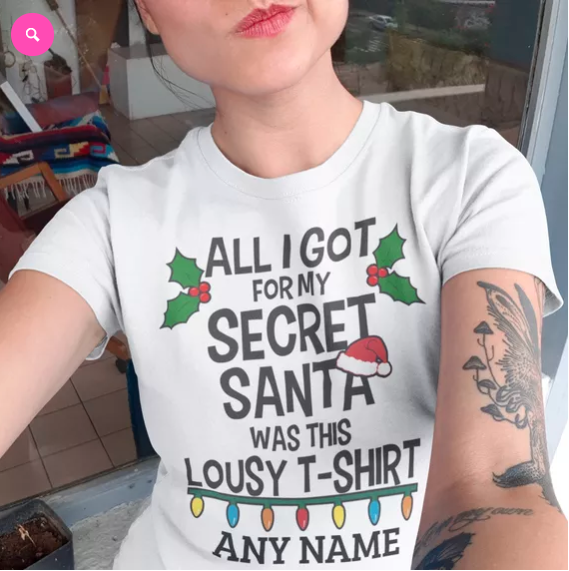 This is the perfect gift for any secret Santa recipient who loves to kick back and relax. It's easy to stay stressed during the festive rush, so give the gift that keeps on giving with this glass candle. With a subtle scent of lime, basil and mandarin, you can perfectly personalise your candle with any name for a super special touch. Make this Christmas occasion the best ever with our range of Secret Santa Gift Ideas!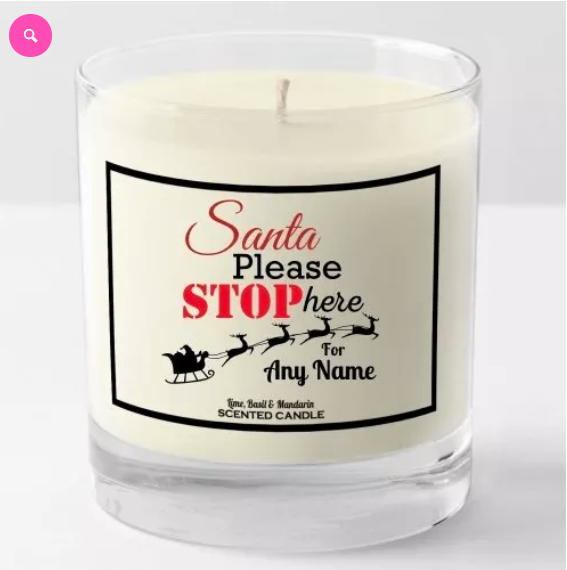 Secret Santa Gift Ideas: Under £10
If you've been set a small budget for Secret Santa this year, it can often be hard to find the perfect present. But no fear! YourDesign are here with a great range of bargain best-sellers to help you find the best gifts for all and any recipient!
Get your hands on this fab festive mug for a £6 steal! Perfect for all coffee lovers and spiced seasonal latte drinkers, you'll be the envy of any office with this. Makes someone's Christmas by adding this festive offering to their office desk area. ☕️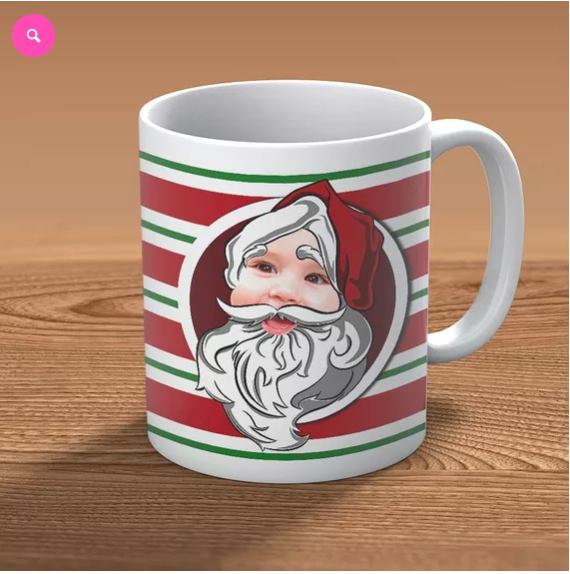 It's super simple to perfectly personalise your 'Santa's Face' mug using our online designer tool. Just upload the face of your Secret Santa recipient, (it can be a silly or stylish snap, you decide!), then add the appropriate text or name. You can even choose images and designs from our image gallery so you'll never be stuck with what to do!
Want the knitted design of a Christmas jumper, but the functi­onality of a mug, all in one gift – then look no further than our range of knitted mugs! All our Christmas mugs are the same price at £6, with FREE perso­nali­sation using our easy-to-use design tool. Our knitted mugs come in four fabulous colours – blue, pink, green and red, so there's something for everyone this special, festive season.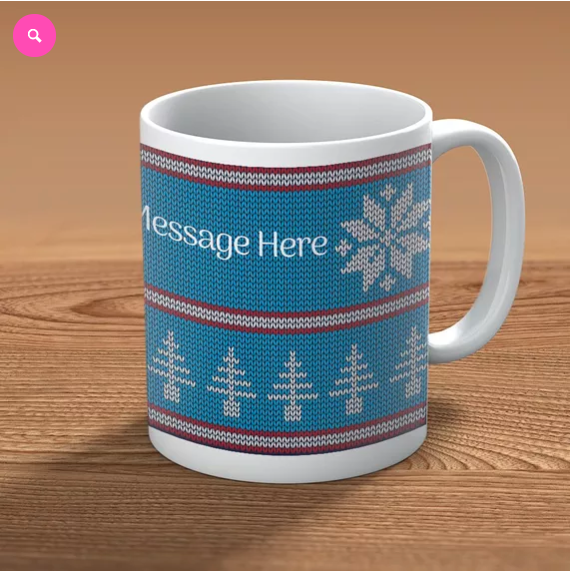 For more festive mug designs & Secret Santa gift ideas, head over to our Christmas Store.
What says Christmas more than a personalised silver bauble? This super shimmering Christmas gift is one of our favourite Secret Santa gift ideas! Personalise your bauble with a funny picture or a heartwarming family snap, even add some text for a final special touch. This gift is guaranteed to be the star of the show on any Christmas tree.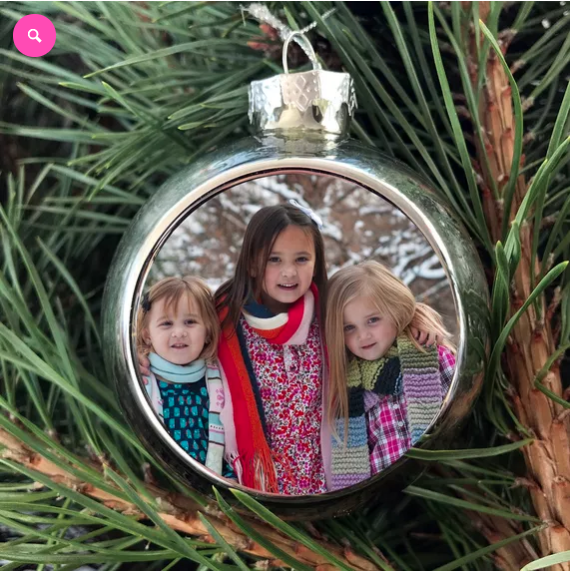 Don't let Secret Santa be a drag this year, check out our range of fun and fabulous Secret Santa gift ideas and spice up the festive season. Nothing reflects the season of goodwill as well as perfectly personalised gifts – get yours now!
Merry Christmas from YourDesign x